3
minute read
It's the nature of modern cricket that international cricketers don't so much retire as go part-time. But while a good few members of this England World Cup squad will also be part of the England T20 World Cup next year, when it comes to one-day internationals (ODIs), this is pretty much it for a very large number of them.
England have had big clear-outs after previous World Cups of course, but given their performances in those events, it's usually felt like a blessed relief.
This time around it's a different thing. While in this particular tournament they've clearly stunk up the place like poorly wrapped Vieux-Boulogne (which is banned from public transport in France), most of these guys have won World Cups in both white ball formats and also took England to a number one ranking in ODIs that for a while there actually felt like it meant something.
So there's a sadness in moving on. But with the next meaningful 50-over games four years away – because really only World Cups matter – moving on is going to very suddenly happen. Basically now.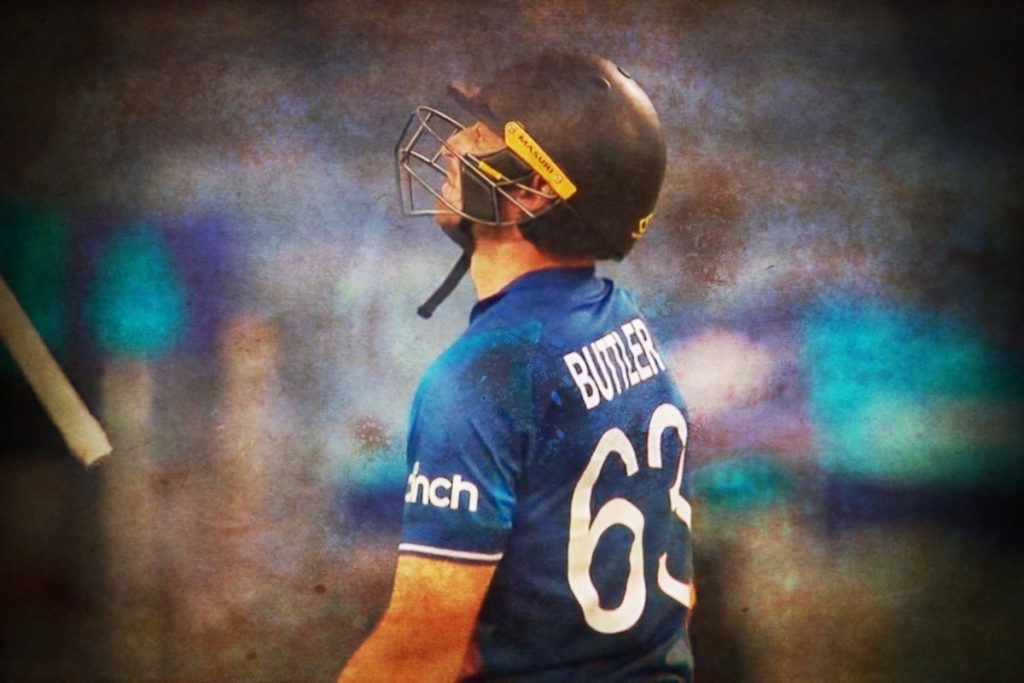 All of us occasionally get an acute sense of the passage of time when we look in the mirror or attempt to put our socks on in the morning, but the cruelty of world tournaments is that sometimes it's not about now – it's about four years' time. As a cricketer, you're sometimes older than you think.
To give some examples, here's how old some of the current England World Cup squad will be in 2027.
Moeen Ali, 40
Jonny Bairstow, 38
Jos Buttler, 37
Liam Livingstone, 34
Dawid Malan, 40
Adil Rashid, 39
Joe Root, 36
Ben Stokes, 36
Reece Topley, 33
David Willey, 37
Chris Woakes, 38
Mark Wood, 37
How many of those guys are you keeping around? Reece Topley if he can stay fit? Joe Root, we suppose – assuming he can recover some form.
Ben Stokes has already retired once and has only really made a slight return – Bowling Stokes and one of his knees didn't really turn up for this tournament.
Liam Livingstone's only ever faced 467 balls in ODIs, including those at this World Cup. It feels a bit late to be investing caps in him.
Adil Rashid might be able to nurse his shoulder through, but he's been playing white ball World Cups for England since they lost to the Netherlands in 2009. A man can only take so much punishment.
So how many of those guys are you keeping around? Quite possibly none of them.
HAVE YOUR SAY
We've spotted that it's vitally important to larger publications that you, the reader, regularly gets an opportunity to HAVE YOUR SAY on the issues of the day. Hey, who knows, maybe you'll end up having a long and rambling argument with someone, thus improving site 'engagement'.
We obviously value your opinions just as much, so here's an inflammatory leading question to answer, plus some inflammatory suggested answers. Please fall out with each other in the comments below.
What tactics should England employ to let older players go?
Calmly and methodically outline the situation, step by step, and wait patiently for the moment of clarity when each player suddenly sees the bigger picture and their absence from it.
Engineer arguments in the hope that players will strop off and retire so that there's no need to actually deliver any bad news.
Stop paying wages and hope people stop coming into work.
Alienate with demotions. Say a player is only going to be used as 'the spare batter' or a 'travelling reserve' in the future and hope they take the hint.
Offer even more money to retire.
Time doesn't grow on trees (although you can track it if you cut one down and count the rings). We wouldn't have enough to run this site each week if people didn't buy us a sliver by chipping in to the crowdfunder each month. The individual amounts are not so important. The crowd part is. If you like the site, please consider joining in. Wealthier individuals who are kind of ambivalent about us are also welcome to contribute.