2
minute read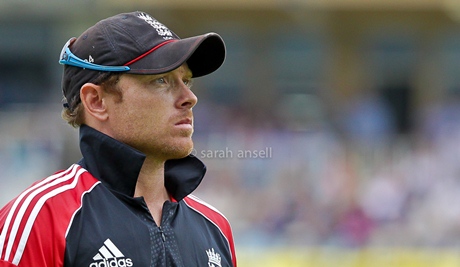 In a parallel universe, players and fans care about one-day internationals – or, more accurately, one-day internationals are worth caring about. In this universe, we'll have to muddle through, making the best of flukes and serendipity.
Kevin Pietersen retired from one-day internationals because on the morning of a game, he felt like most of us do when we have to go to work. Damn him if you want, but we don't expect people to pay to watch us add conditional formatting to a spreadsheet. Cricket's different. You want to see people who aren't just going through the motions.
With Ashes wins and stacks of Test hundreds to his name, Ian Bell should be pretty fulfilled. He should be above one-day internationals, but he's not. Because he's always been crap at them, he feels rejected and undervalued, so he's going to try and put that right. Good news for England and good news if you're in a ground, struggling to suppress the feeling that you're witnessing contractual obligations being fulfilled.
We'd prefer to see a Kevin Pietersen who gave a toss about one-day cricket, but there's no such thing. As such, we're slightly better off with an Ian Bell who's keen to do well.
What happens when Bell's proved his point is another matter – hopefully he'll follow Pietersen's lead. Maybe then the cricket world will start to comprehend that the 'best' players only warrant that adjective when they are fit and motivated to perform.