2
minute read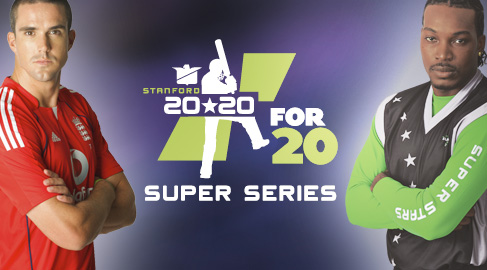 No win, no fee cricket starts today in the shape of the Stanford Super Series, which culminates in a $20million winner-takes-all match between England and the Stanford Superstars next Saturday.
We ordinarily support England, so we suppose that we're supposed to follow them here as well. But why?
They won't be facing a genuine international side. They'll be facing 'the Stanford Superstars' who feature internationals, but are really just a contrivance. Do we really care if England win or lose to the Stanford Superstars? Are England going to win respect from the world if they win? Not really. It's all a bit inconsequential.
Are we meant to care more because there's $20million at stake? Why should we give a toss about that? It's not like we'll see any of the money. The only people for whom the money makes any kind of difference are the players.
That money might draw in non-cricket fans too, but they won't be interested in the game. They'll be interested on a purely voyeuristic level; not caring who wins, just how that win comes about. This match isn't for cricket supporters. There's no supporting going on here.
It might be good for the players to remember that fact. People say there'll be more pressure on them for this match, but the pressure that comes from having other people's hopes resting on your actions is greater than the pressure that comes from doing something for yourself.
Don't sweat it, lads. No-one really cares.