2
minute read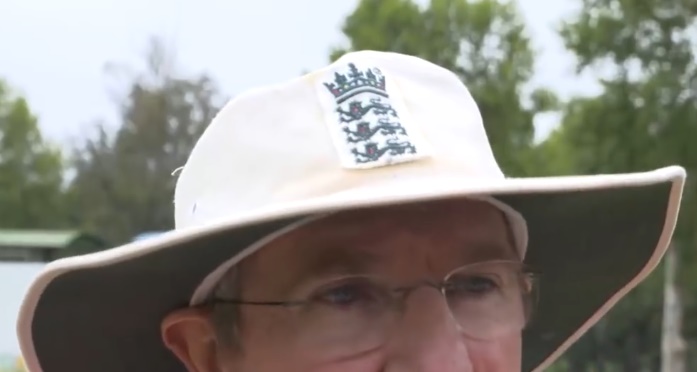 One week Moeen Ali is England's innovative pick at number three; the next week Ben Stokes is England's innovative pick at number three – but no sooner has the change been made than there are people for whom Stokes is no longer innovative enough. Nick Compton says Sam Curran would be a better option.
As the great Ferris Bueller once said: life moves pretty fast. A tired old cricket blog can't hope to compete in this current climate of leftfield lateral thinking. By the time we've taken a deep dive into Adil Rashid's record to pick out a few choice stats indicating that he'd be a surprisingly good option against left-arm seam bowlers armed with the new ball, others would have already put his case forward and moved onto an even more innovative alternative.
Maybe this is why there is growing distaste for data and the experts who wield it. When the world of reason accelerates away from us, where can we turn? What can we do?
We do what humanity has always done, of course. We submit ourselves completely to forces entirely beyond our control.
The fact of the matter is that England have a number six surplus and there is no statistical insight that can overcome that. This tricksy issue could be managed in several different ways, but we rather like the simplicity of Evil Scootus's suggestion that we just resort to picking names out of a hat. This, to us, seems like the perfect and appropriate response to our demented world of experts and their careful consideration of the facts.
The Hat.
You know where you are with The Hat. Succumb to it. Feel the weight of thought and decision-making lift from your tired, middle-aged body with its weary limbs, myopic eyes, greying hair and busted fingernail from where the nurse burnt through it to relieve the swelling after you broke your finger when you crashed your bike a few weeks ago.
Feel it all float away from you. Feel instead how reassuring it is to hand those responsibilities on to someone/something else. You know you want to do it. Names will be drawn, problems will be solved. There's nothing to worry about. Submit to The Wisdom of the Hat.
The only question that remains is which hat to use. There are strong feelings on all sides, but let us tell you here and now that Trevor Bayliss's floppy white England hat is the correct hat from which to draw names. Don't ask us how we know. We just do.
Sure, there are some who will say that a traditional England cap should be used or a trilby or a fedora or a fez. There's actually a whole bunch of people – real delusional conspiracy theorist wingnuts – who think that it would actually be better if England drew names from a helmet.
But they're wrong. We've got a gut feeling that Trevor Bayliss's floppy white England hat will get better results than any other hat. If you give us the afternoon, we'll head over to CricViz and we'll dig out some hat-centric win percentages to prove it to you.