2
minute read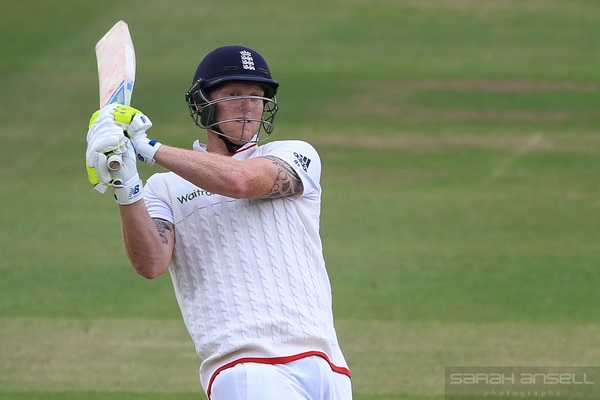 You should have hit it harder. Or less hard. Or not at all. Whatever you did with the delivery that resulted in your dismissal, you should have done something else.
The latest comments from Trevor Bayliss give a bit of an insight into how the England's coach sees the game. He's been characterised as an advocate of 'taking the positive option' and by extension, someone who will always preach aggressive batting. However, that would appear to be a 2D caricature as we can easily perceive three-dimensionality from his words.
When a number of England batsmen were dismissed playing attacking shots in the third Test, plenty of people concluded that they should have been more cautious. This is the difference between a coach and someone who takes potshots after watching the highlights. The former is obliged to consider the context.
Bayliss said:
"If you look at the batters who scored runs in the first three innings of the Test series, they were proactive, trying to be positive, which means they will defend well. When the opportunity comes we leave and defend well but when opportunity comes along to attack we take them.

"In the last three innings we have changed that mindset so it is more along the lines of survival. And when some of our naturally more positive players try to play that way they were in two minds.

"I thought in the last innings of the last Test we gifted them some wickets when I thought we looked to be in two minds. We looked like we were trying to go over the top once or twice but did not really go through with it which meant we were in two minds over whether it was right approach or not."
Captain Hindsight would be happy to conclude that a batsman who plops one to an outfielder should have played a different shot. That's an obvious remedy, but Bayliss is effectively arguing that the batsman may just have played that shot badly due to lack of clarity and conviction.
Which is the bigger threat to a batsman? Erring on the side of positivity when weighing run-scoring against defence – or indecisiveness? Bayliss appears to think the latter.
In the last Test, Moeen Ali played over the top half-heartedly (which is no way to go about it), while Ben Stokes ran down the pitch after scoring three runs off 31 deliveries from Ravindra Jadeja. There was an element of neither-one-thing-nor-the-other about both dismissals.
It's misrepresentation to say that Bayliss believes that batting aggressively is a cure-all. Instead, he seems to recognise that players approach the game in different ways and the thinking that works for Alastair Cook, for example, might actually compromise the returns of others further down the order.
He knows that encouraging players to play freely won't result in perfection. What he's hoping for is a net gain (if you'll excuse the pun). He believes that some of his batsmen are caught between two approaches and he thinks we will see fewer errors if he can shunt them away from a mental no-man's land.