Sam writes:
A "board games day" had been arranged. It was to be held at our house. I wasn't keen, but the weather had finally improved after what seemed like months of endless rain, so I suggested that rather than sitting inside all day we should go to the park.
We played tennis without a net, then frisbee, then cricket.
There were four of us present, playing with a plastic training ball and stumps constructed from two upside down tennis rackets propped up against each other inside a Sainsbury's "bag for life" canvas bag.
As the only one of us who semi-regularly plays village cricket, I batted first, taking advantage of the wayward bowling and gaping gaps in the field to make a respectable 23 from my two overs, keeping both of my two wickets in hand.
My hot streak continued as I bowled my girlfriend then had my mate trapped plumb LBW first ball as he attempted an ill-advised Dilscoop-cum-paddle sweep.
Unfortunately the fourth of our group, a pilot who had spent the afternoon telling us he hadn't a clue how to play cricket, exploited the sweltering conditions and tiring fielders to beat my score with two balls remaining.
He adopted a baseball-like approach, swinging at everything and either middling it over midwicket or edging through third man. We agreed that there is a distinct advantage to batting last in such conditions.
We headed home and the board games began. First came a game called Khet, better known as "Laser Chess".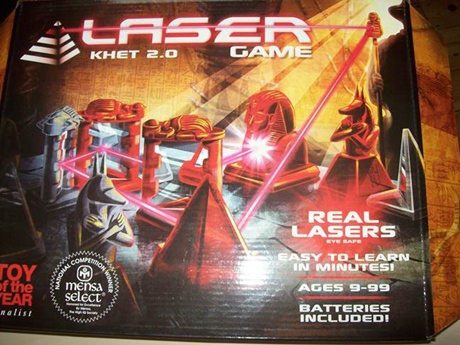 It looked more exciting than it really is.
Next up was The Mysteries of Old Peking, a borderline racist game based around Oriental characters who may or may not have committed some sort of low-level crime.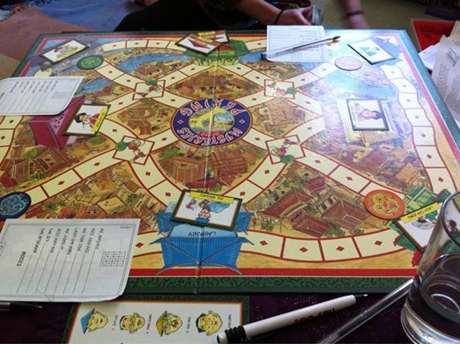 The suspects have names like Dun Wong, Sly Lee, Hoo Mee, Ski Ming and Han Dee…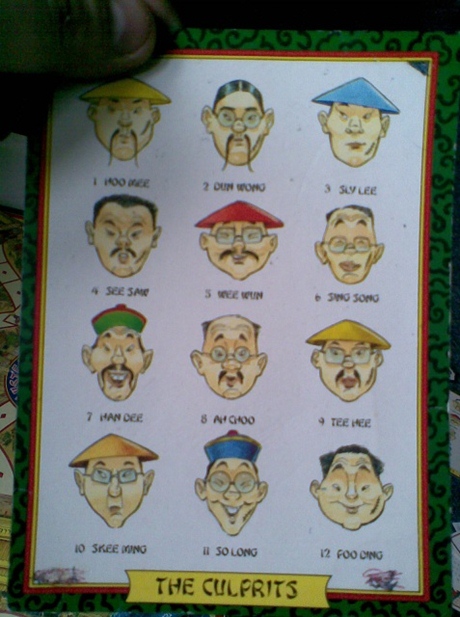 … while the victims are called things like Mr Pong Hi (laundry owner), Lady Cha-Ming (jewellery store), Miss May-Kup (beauty parlour) and so on.
Our final game was Light Up The Town: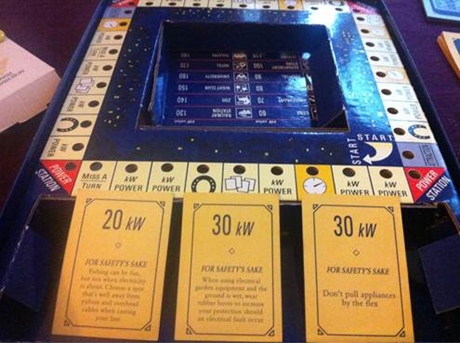 One of our group had received the game when she was a child as her dad used to work for an electricity company.
The game involved trying to collect power in order to "light up" attractions including a nightclub, a zoo, a hospital and a bank.
It was like a poor man's version of Monopoly.
What a day.