3
minute read
Dandy Dan writes:
Eager to avenge his defeat in last summer's Test, Ben had spent some of the considerable amount of time that he had on his hands in preparing slightly more professional equipment than we had at our disposal last year.
Unfortunately, given that he'd been away from Blighty for some months, his natural ability to judge how big a cricket bat and stumps should be, had been affected.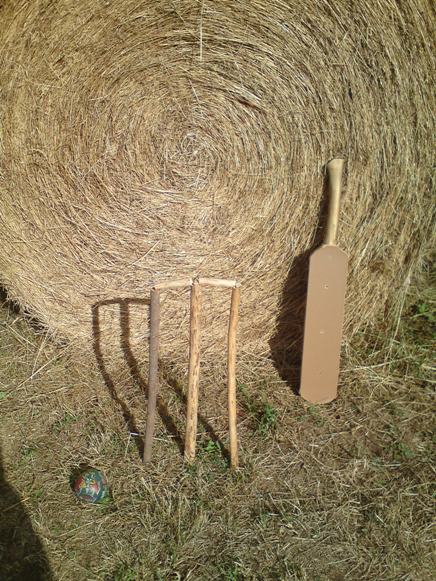 He had made a fine cricket bat out of an old axe handle and kitchen work surface. Unfortunately, it was so heavy and large Lance Klusener would have thought twice about using it. Hence 150% cricket was born and the series started.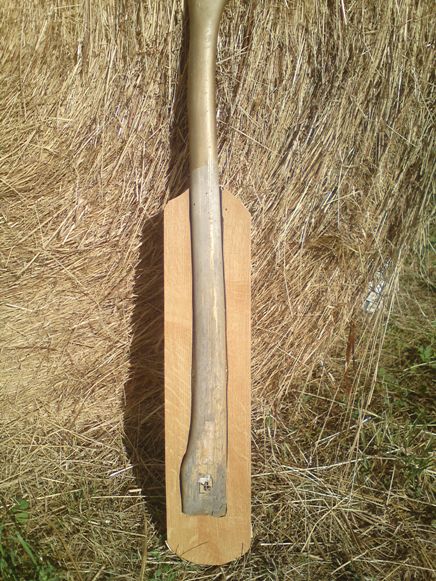 The length of the series was determined by how many games we could be bothered to play during my week's stay. Some simple rules were established. Five over games where the loss of each wicket (to a maximum of 11 of course) resulted in the loss of five runs. A hay bale was used as wicket keeper and a ladder as leg slip.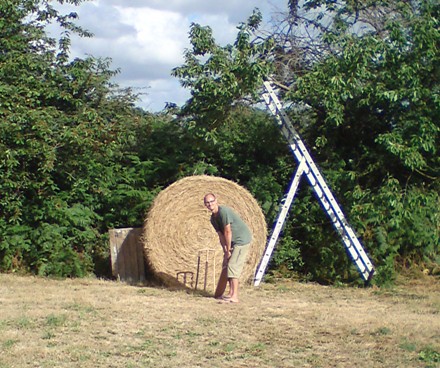 Further hay bales were identified as fielders. To keep in line with the 'enlarged' aspect of 150% cricket, a slightly larger dog toy was used as a ball. However, each team had the option when bowling to enforce the 'Super Over' where the dog toy could be replaced by a tennis ball. We had already decided it would be called a 'Super Over' before we knew who the over the was supposed to be super for.
The first two games went one a piece. Ben took the third mainly due to the back injury I received by repeatedly hooking using his heavy bat. We then had a rest day to allow my back to recover. It was clearly evident in the first three games that neither captain knew what to do with the Super Over. As with many new developments in cricket, both captains waited until the last minute before using their so called 'advantage'.
Going into the fourth game it was 2-1 in Ben's favour. It was then that controversy hit the series. A day/night game was started. I batted first but my innings was interrupted due to us both being called for dinner (despite the fact we're both nearly 30, we were acting/treated like we were 10). Much food and drink then followed and play was never resumed. The following day, in line with ICC regulations regarding limited overs cricket (I think) the game was declared a draw as it had not been completed the previous day. This seemed to annoy Ben. I wasn't too sure why but it might have been something to do with the fact that I was minus-seven for three after two overs. I reminded Ben of the importance of applying the Laws of cricket and a new game was started.
So, 2-1 going into the final game. Keen not to lose the first series of this exciting new format I made a positive start with the bat and finished my five overs with an impressive 52-0 (probably). This immediately put pressure on Ben's batting and he lost two wickets in his first over leaving him on minus-nine for two. Another wicket fell in the second and Ben moved onto minus-seven for three. It was then that I had my 'Brearley moment'. I enforced the Super Over. This confused Ben's already fragile batting line-up and from that point, a draw in the series was going to be the only outcome.
If anyone from the ECB or ICC is reading this, 150% Cricket is a trademark of La Charouliere CC. However, we are willing to discuss franchise opportunities to bring it to a wider audience.