< 1
minute read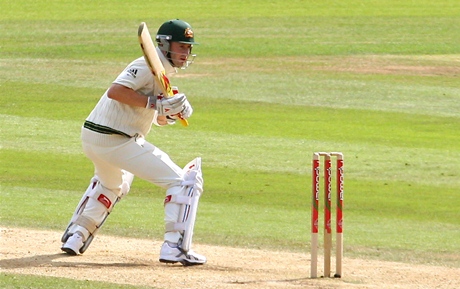 Okay, we get it – you're amazing at batting. It's getting a bit old now.
This wasn't Michael Clarke's first double hundred of the year. It wasn't even his first double hundred of the year in Adelaide; it was his second, and he has four of the buggers in total. One of them was a triple. That's… weird.
Clarke has often looked a fantastic batsman, but there's quite a big gap between playing some very good innings and the brutal efficiency he seems to be favouring of late. It's like he passed 200 in Sydney, back in January and went: "What? I'm allowed to carry on? I never knew!"
Since then, he's mostly been batting… mostly.
Most Australians really, really hated Clarke when he was made captain. Little did they know that authority would give him special powers.
But is he really all that? He ain't all that.
Okay, so maybe he's hit a few double hundreds this year. But how well would he bat if he had to wear massive, cast iron clown shoes and remain on the first floor of a small branch of Marks and Spencer? Hmm? How well would he bat then? Bet he wouldn't score too many double hundreds while he was shuffling through the cardigan section, would he?