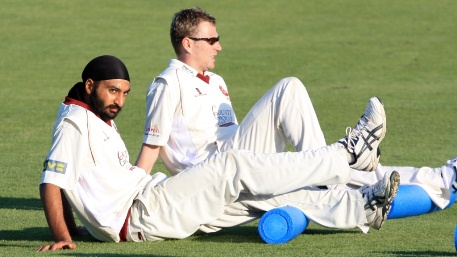 People can overcomplicate things sometimes. Pyramid tea bags? You can make a perfect cup of tea with an ordinary bag, so this is not a worthwhile development.
Okay, maybe that's not precisely the right analogy here. We do accept that there is something in the Monty Panesar has played one Test X number of times argument, but you should never confuse a flaw with uselessness.
There are days when Panesar might benefit from a little experimentation, but that doesn't mean he's broken, which is how people sometimes interpret that. He's not a mischievous imp of a spinner, he's a line bowler – and he's a damn fine line bowler who gives the ball a rip. The minor flaws don't cancel out his massive qualities.
If conditions aren't in his favour, Panesar is consistent and doesn't bowl bad balls. If conditions are in his favour, he takes wickets by the absolute bucketload. He has more five-wicket hauls in his last four Tests than Andrew Flintoff took in his entire career.
In this Test, Panesar has obliterated an Indian batting line-up to the extent that they'll be asking Duncan Fletcher to show them the forward press and the sweep. Sometimes it's important to be thankful for what you have, because it bloody well does the job.