< 1
minute read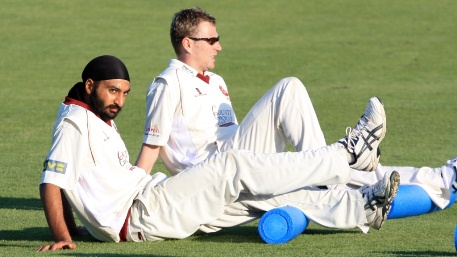 England drop Monty Panesar readily. Whether it's because of form, the pitch or 'the balance of the side', they don't seem shy about leaving him out.
Maybe the decision will be vindicated, but he seems to have been collateral damage following a line of thinking that betrays England's lack of confidence in the batsmen. Broad went home and they wanted Finn to replace him, because he's promised so much recently. However, they didn't want a tail of Finn, Panesar and Anderson. Bresnan instead of Finn? No, Bresnan instead of Panesar.
England still have Samit Patel's left-arm spin, so this isn't perhaps as eye-catching a decision as the guy who ordered a fried spam, egg and cheese sandwich in the bacon butty shop the other day. It's just a feeling we get – that Monty Panesar is easy to drop.