< 1
minute read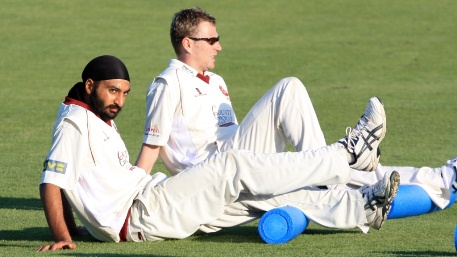 This statement was made my Shane Warne. He famously said that Monty Panesar hadn't played X Tests but one Test X number of times. This is accepted as great insight all too readily.
It's a nice catchy soundbite and it's from Shane Warne, but does it really have much merit? It seems to rely on this notion that spin bowlers have to be wily and full of mystery, but as far as we can tell Monty was winning England a lot of matches doing things his way. There's no harm in looking to improve, but Monty is sometimes ridiculed and belittled despite a Test record that would be the envy of most spin bowlers.
Imran Khan never said that Glenn McGrath hadn't played 124 Tests, but one Test 124 times. Dennis Lillee never said that Shaun Pollock hadn't played 108 Tests, but one Test 108 times. There's more than one way to take wickets, no matter what your style of bowling.
Ian Salisbury played several different Tests.
Today's image was taken by Sarah Ansell and indeed most of the images we will be using from now on will have been taken by Sarah Ansell. She and her photos can be found at www.sarahcanterbury.com. Get in touch with her if you wish to republish one.