< 1
minute read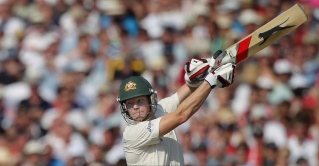 Okay, first up, our Twitter round-up. Yep, still doing it, so have a read. Nasser Hussain's in it and there are two absolutely blinding selfies from opposite ends of the selfie-taking spectrum. We still can't decide which of the two is our favourite.
Second on the order of business, Cricket Badger. A couple of weeks ago, we failed to gain subscribers compared to the previous week and that makes us livid, so either sign-up or tell someone else to. This will not stand.
Finally, Steve Smith scored a hundred today which means everyone forgets where we were yesterday and says that he's clearly the best player in the world, just ahead of Virat Kohli and Joe Root, who are in turn ahead of Kane Williamson on the grounds that they played more recently.
What no-one seems to care about is that all of these players are batsmen and therefore dull as shit. Oh for a fast bowler to undermine everyone's pointless lust for a hierarchy.