2
minute read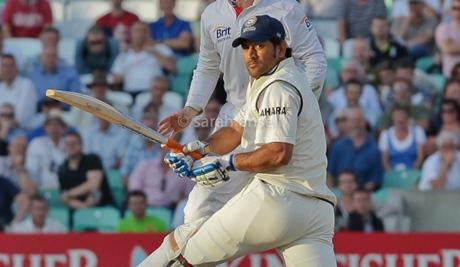 The normal reaction when one of cricket's biggest stars retires from Tests is a kind of pained collective whine, mourning their departure. Never again will we get to see them do all those things that we've only just realised we took for granted. But MS Dhoni is different. Everyone – even his fans – is just sort of saying: 'Yeah, that makes sense'.
People can be a bit black and white about these sorts of things saying that Dhoni never liked the longest format. That's rubbish. He played 90 Tests and you don't do that unless you give at least half a toss. It probably is true that Test cricket is his least favourite format however – and as is the case for all top cricketers, something eventually has to give.
Once upon a time, you could afford to give your all in even your least favourite format, but with today's fixture lists, enthusiasm has to be rationed; carefully apportioned where it will have the most impact. Does anyone want to see MS cruising through big matches? It's not hugely satsifactory, but the truth is it's probably better to replace him with a lesser, but more ravenous player.
It shouldn't come to that really. Ideally there would be little enough cricket that the top players would be completely full-on in every match in every format. But at present that's simply unrealistic. Everyday cricket every day is what we've found ourselves with.
Some countries have more of their best players retiring early from Tests to prolong their short format careers; other countries will see their best players retiring early from one-dayers to prolong their Test careers. All else being equal, this difference is enough to determine who wins at what. International cricket as one country's true best eleven versus the best eleven players the opposition can possibly muster is a rare thing indeed. Perhaps we never truly see it any more.