< 1
minute read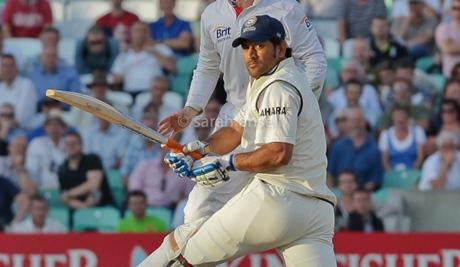 Might as well call for at least one of the captains to be sacked.
His batsmen have crumbled against bowling they should be comfortable against, his senior players aren't 'standing up', he's insisting on fielding a part-time spinner instead of a specialist and he hasn't made a hundred in his last 20 Test innings. He has to take responsibility for these things.
It's the young, inexperienced players who are showing the way. It's time to move on.
It's not just us saying this. Someone who once played cricket internationally has also criticised Dhoni's captaincy for some reason – possibly to do with tactics. They said they'd have done things differently and that what they'd have done would have worked, unlike what Dhoni did. It's hard, if not impossible, to argue with that.
When will the BCCI finally accept that this team is at a low ebb and acknowledge that it is time for change?