< 1
minute read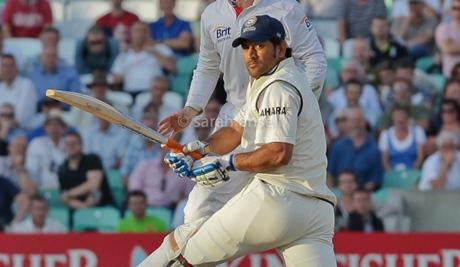 Gautham Gambhir played very well, but MS Dhoni is unique. He wasn't Lord Megachief of Gold for no reason.
People talk about big match players all the time, but they often mislabel matches as being big when they're no such thing. Genuine big matches are rare and genuine big match players are even harder to find.
The World Cup final is a big match. MS Dhoni is a big match player.
Big match players perform better when more people are watching and being as most players' performances deteriorate, they actually stand out even more as a consequence.
A World Cup final in India, featuring India, provides a ten billion megawatt spotlight and that is then focused through a giant lens on the Indian captain.
No-one has ever been in Dhoni's position. Surviving that incinerating beam is a miracle. Thriving in it is what makes Dhoni unique.