< 1
minute read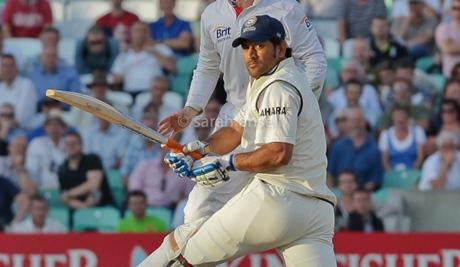 To fall one centimetre short of a hundred is probably a little bit irritating. MS Dhoni is doubtless wishing he had longer arms.
We quite like a 99 and to be run out is the best way to do it. There's a sort of soiled majesty about it – so much hard work ending with a smeared frontage and a bit of choice language.
MS Dhoni is a run out for 99 kind of batsman. We mean that as a compliment. He doesn't play to build himself flattering statisics. He plays to win.
Today Dhoni hit a fifty, which is neither here nor there. Today Dhoni put India in a very good position, which is significant.