< 1
minute read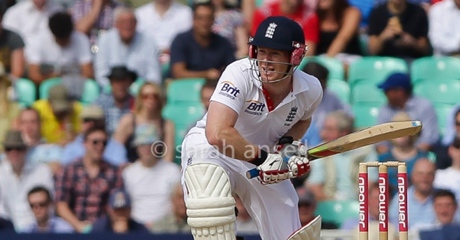 He's been kind of crap of late and even when he has made runs in Tests, they've seemed a bit jousey. However, at the same time, he's been a pyrotechnic gnarl-dog in one-day internationals and they ain't ten a penny.
Should England drop him? He's not the only one to have failed to make runs in this series and he made a hundred not long before. Have we been spoilt by the likes of Strauss, Cook, Prior and Trott, all of whom made tons on Test debut? Are we so impatient we punch the microwave for its tardiness?
Then again, can 15 Tests count as being early days? It's not what it was, because those matches sit alongside 71 one-day internationals – 71 one-day internationals in which he's been pretty damn good.
Arguments, counter-arguments, assertions, rebuttals, Ravi Bopara and lists of words. Is there meaning in this post or do all these question marks hint at an arse-prangingly prolonged bout of fence-sitting?