2
minute read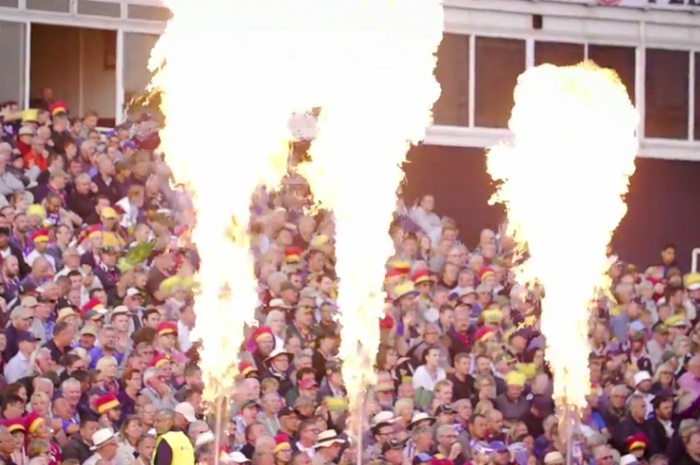 Of all the very many sizeable questions that arise from the ECB's plan to introduce a new 100-ball format to cricket, the biggest one is surely this: how did they decide who had to have the "fresh tactical dimension" quote attributed to them?
To quickly bring you up to speed, the 100-ball format is designed to be a "unique selling point" (or as Stuart Broad put it "a slightly different unique selling point"). Because of that necessary uniqueness, it can't be broken down into five-ball overs because then it would still be 20 overs a side. Nor can it be broken down into six-ball overs because of maths.
How do you resolve a knotty little problem like this? The ingenious solution – which everyone involved must have listened to, comprehended, and then agreed was definitely excellent and appropriate – is to have 15 six-ball overs and then a 10-ball over to finish.
This 10-ball over sticks out a bit, doesn't it? Maybe you could brand it and make a big deal of it. We'd brand it The LeftOver. The ECB went with a subtler approach. They decided that it would add a fresh tactical dimension.
This is a pretty transparent attempt to make the best of things having already invested a great deal of time and having had a great many meetings about your brilliant new 100-ball format. Clearly, the ECB were beyond the point of turning back.
The organisation backed itself into a 10-ball over corner and "fresh tactical dimension" was the best weapon it could lay its hands on to fight off criticism. Someone had to say those words. Publicly. No-one would have wanted to, but someone had to.
Did they draw straws? Did they put names in a hat? Did the top execs pull rank? We'll never know. All we know is that ECB Chief Commercial Officer, Sanjay Patel, commented: "The other 10 balls will add a fresh tactical dimension."
Poor ECB chief commercial officer, Sanjay Patel.
ECB chief commercial officer, Sanjay Patel will be the managing director of the new competition. You have to assume they gave him the job and a few extra quid to try and make up for the embarrassment of having his name associated with the fresh tactical dimension quote.