4
minute read
Matt Renshaw, James Hildreth, Ollie Pope and Sam Northeast: four centurions in an April where wickets have arrived as frequently as buses on Manchester's Oxford Road.
Clearly we're talking about all four of them. But let's say we're pressed for time and can only talk about one. Who should that be? Whose hundred was the most admirable, impressive and meaningful?
The County Championship is a thing in its own right, but at this point in the season 'talk' generally revolves around possible future England players. As such, the way we gauge talkaboutworthiness is by asking and answering these three questions.
Are you English?
Are you young?
Are you good?
Let's do that for all four of them. Let's do that for Matt Renshaw, James Hildreth, Ollie Pope and Sam Northeast.
Matt Renshaw, Somerset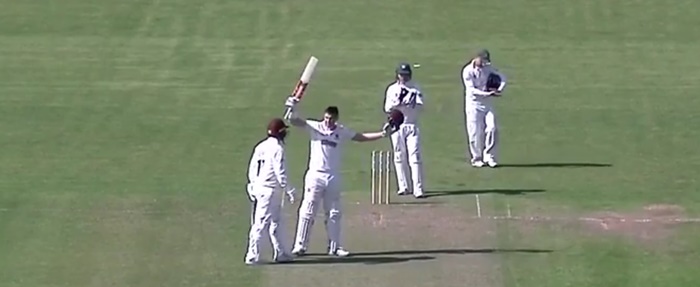 While Matt Renshaw was born in Middlesbrough, the answer to (1) is technically 'no' – he is Australian.
However, the true thrust of the question is 'how likely is this player to take part in an England Test match?' and the answer to that is 'highly likely, albeit infrequently because he'll of course be playing for the opposition'.
At 22, Renshaw could yet play a part in very many Ashes Tests and this is largely because he is good. As we saw this week, he is the kind of batsman who can score an influential first innings hundred when only one other team-mate can get past ten.
Matt Renshaw is very important and worth talking about.
James Hildreth, Somerset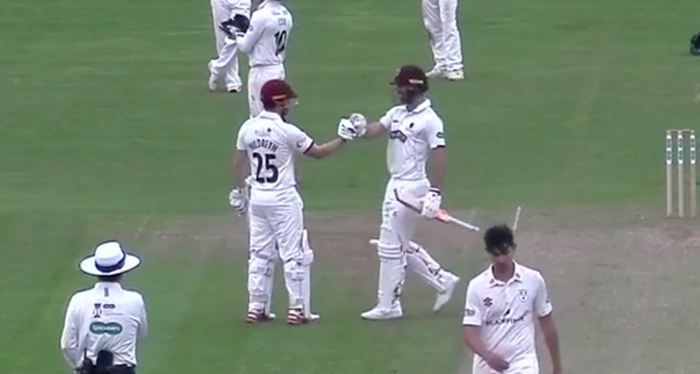 The other person to get past 10 in that first Somerset innings was James Hildreth, a man who is English, but perhaps too old to be considered for Test cricket. (Another way of looking at it is that he's old enough to have made many hundreds and learnt plenty about batting – but that kind of thing doesn't ever seem to elicit much excitement or talk.)
After providing support to Renshaw, Hildreth went solo in the second innings and made a hundred. He was dropped twice.
'You don't get that many lives in Test cricket,' they say –  even though you absolutely do. (No-one's picked for the national side because of their fielding, so Test teams pretty much always fall some way short of expectations in that area. All that really changes is that when you miss a catch in a Test match a commentator says something like, "you can't afford to drop those at Test level". To repeat ourself, you can, because everyone else does. That's just the way it is. International teams are typically better than domestic teams not because they field better but because they bat and bowl better.)
Hildreth is unarguably good. He always averages plenty on that flat Taunton pitch that also somehow manages to unfairly favour the spinners and which just saw both teams double-dobbled for relatively low scores.
It's worth mentioning that even at 33, a batsman who is good on flat pitches or turning pitches (or possibly both) is worth keeping an eye on with England's next two tours being Sri Lanka and the West Indies.
James Hildreth is worth talking about.
Ollie Pope, Surrey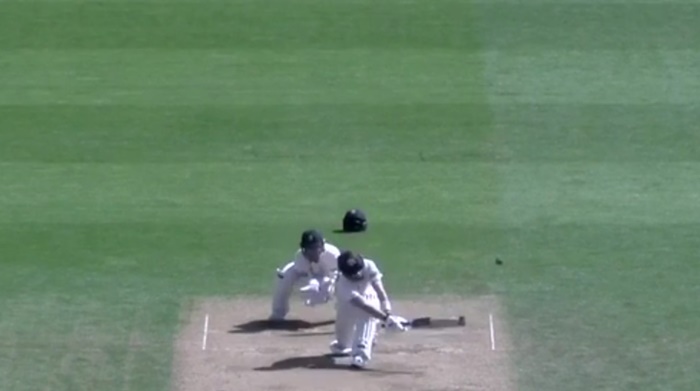 Ollie Pope is English and young enough to have been born in the year that Will Smith released Gettin' Jiggy Wit It.
How good is he? Well, we're a bit short on data, but he's apparently good enough to score hundreds at a time of year when very few can.
Ollie Pope is worth talking about.
Sam Northeast, Hampshire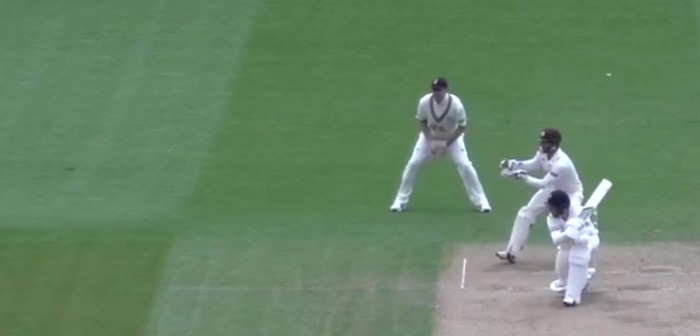 If Ollie Pope eventually ends up in exactly the same career place as James Hildreth is in right now, Sam Northeast is roughly what he will be when he's eight-thirteenths of the way there.
Northeast is not too young but not too old. While he has many hundreds, he does not yet have many, many hundreds. He is either at some sort of sweet spot of youth and experience or he is neither here nor there. He is English.
Sam Northeast is worth talking about.
Verdict
On balance, everyone has a sufficiently equal case for being talked about that all you actually end up talking about is who you should be talking about.