4
minute read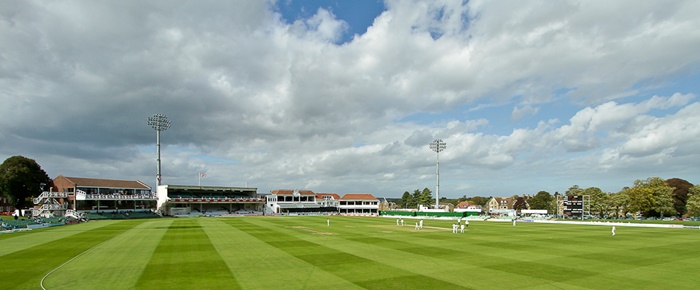 It's high time someone handed out a bunch of awards to the various county grounds for their names.
A couple of ground rules.
Rule one: Only one award per ground
Rule two: No googling. The jury will not be finding out who the hell any of the sponsors are if they don't already know
Now let's get started with absolutely all the way the easiest award of all.
Coolest sponsor – The Spitfire Ground, St Lawrence, Kent
This isn't even up for debate. The sponsor of Kent's ground is (a) a perfectly drinkable beer, (b) a perfectly drinkable beer named after an aeroplane, and (c) a perfectly drinkable beer named after the coolest-named aeroplane of all.
Most misleadingly named ground – The 1st Central County Ground, Sussex
Sussex is not in any way central.
Typography awards
We're actually going to have to make this a whole section of its own, which we're pretty sure says something about (a) the nature of sponsorship and (b) the state of the frigging world.
Most offensively noisily named ground – The SSE SWALEC, Glamorgan. Shh, be quiet. What's the matter with you? Have you got caps lock stuck on or something?
Ground name that basically looks like a typo – The 3aaa County Ground, Derbyshire. Our cat's feet have typed more meaningfully than this.
Most contemporary abuse of the basic structure of the English language – The Cloudfm County Ground, Essex. There are three things that modern marketers hate above all else. (1) Spaces between words where there should be spaces. (2) Upper case letters where there should be upper case letters. (3) The correct part of speech at the end of a slogan or tagline (which doesn't actually apply here, but the other two reminded us of this).
It is an absolute piece of piss to write a slogan these days. All you have to do is use the wrong part of speech for that final word. Let's make some up. No idea what these would be for. They could probably apply to anything.
Remember amazing
Believe in extraordinary
Discover incredible
(We were aiming for gibberish but still had to google the second one because when we read it back we felt like someone had maybe actually used it for real. Turns out there's a Tracey Emin sketch of a small bird called Believe in Extraordinary which was made to celebrate Team GB's participation at the first European Games in Baku, Azerbaijan. It's not very good, but you can get a print of it for £2,000.)
Ground most likely to have been named after a character from the film Rushmore – Fischer County Ground, Leicestershire
No idea who or what Fischer is. Our best guess is Max Fischer from Rushmore, played by Jason Schwartzman, which we are well aware is a very bad guess.
Here's a needless shot of Max Fischer to break up the text a bit.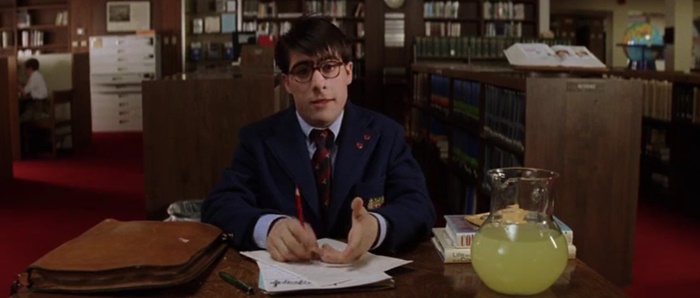 We haven't watched Rushmore in ages.
Most overblown and utterly misleading name for a ground – The County Ground, Northamptonshire
The County Ground? THE County Ground? Take a look at the rest of this page. You are in fact A County Ground.
Most unlikely sponsor – Lord's Cricket Ground, Middlesex
Who'd have thought that the Home of Corks would (a) stoop to sponsorship and (b) choose an Australian heavy metal band from Wollongong as the sponsor.
(Having trawled through their discography, our favourite Lord song title has to be By George! from their 2003 album A Personal Journey. Our second favourite is The Battle of Venarium from 2013's Digital Lies. Sadly, none of their other song titles are really much good.)
Mystery sponsor awards
Ageas Bowl, Hampshire – We're about 80 per cent certain it's insurance, but we wouldn't bet heavily on that
The Brightside Ground, Gloucestershire – Initially thought it was white goods, but think that's actually Brighthouse
Emerald Headingley, Yorkshire – Honestly no idea
Blackfinch New Road, Worcestershire – Cider? No, that's Blackthorn, isn't it? No idea
The Cooper Associates County Ground, Somerset– Solicitors or something? This one's really opaque and unfamiliar
Most international – a tie!
We believe that Emirates Riverside, Durham, and Emirates Old Trafford, Lancashire, are both named after an airline.
Must try harder/be greedier for sponsorship money – a tie!
Edgbaston, Warwickshire
Trent Bridge, Nottingham
Greatest missed opportunity – the Kia Oval, Surrey
As with Ageas, we feel like this is probably going to be insurance, but really only because that's generally the safest bet when it comes to cricket sponsorship. Could be a car – there's a car called a Kia, right? Also could be a soft drink and they're going for a Kia Ora/Kia Oval thing.
None of this matters. What matters is that they should have sought out sponsorship by the Belgian beer, Orval.
Surrey should absolutely 100 per cent play at the Orval. And they should sell Orval there. And also in all other cricket grounds. At an affordable price.