2
minute read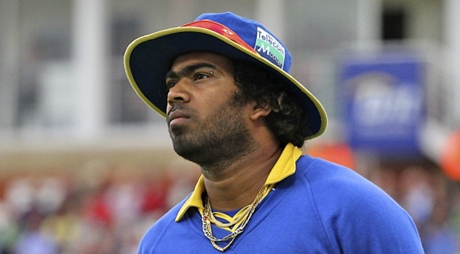 But yet able to withstand heat in the manner of an O-ring fashioned from a Viton fluoroelastomer. Sri Lanka's bowling was so efficient, it deserves to be described using mechanical gasket terminology.
The power of weirdness
This World T20 was another lesson for those who still believe that the shortest format is 'all about power'. Some feel that England were always bound to fail because of some sort of biceps shortfall, but their biggest weakness was that they didn't have weird enough bowling. Sri Lanka on the other hand…
Unlike in Tests, runs are the unit of measurement in limited overs cricket, but this Sri Lanka side haven't reached final after final because they've got exceptional one-day batsmen. They've got some good ones, certainly, but they're not match-winners. Overall, Sri Lanka are a pretty average batting side. They win because they generally don't need to score as many runs as other teams thanks to their freakish and hugely varied bowling attack.
Sri Lanka's best batsman
In the final, Sri Lanka's best batsmen was Yuvraj Singh. That is unarguable. Kumar Sangakkara played well, but no willow-wielder did more to ensure a Sri Lankan victory than Yuvi. The sad fact is that this is distracting from one of the great one-day team bowling performances.
Yes, Yuvraj seemed like he'd never held a cricket bat before, but Sri Lanka exploited that masterfully. Batsmen often start scratchily, but then they somehow get one away and suddenly everything's fine. However, Sachithra Senanayake and Lasith Malinga in particular managed to make Yuvraj's scratchiness persist for long enough that it became 'a thing'. From there, they just rode a wave of uncertain mishits, allowing their victim the strike, until Nuwan Kulasekara foolishly dismissed him.
But perhaps that wicket wasn't a mistake. This might not sound credible if you happen to have seen Yuvraj's innings, but perhaps Sri Lanka's bowlers actually wanted to get him out. Why would they do this? What possible reason might they have had for wanting to sweep aside the batting depression and bring in a Dhoni front? Well maybe they wanted to make a point – for it was not just Yuvraj who struggled.
Not just Yuvraj
India basically have just one batsman who can come in and start hitting boundaries from the first ball they face and that is the perennially ace-shit Suresh Raina, a flawed batsman with a wonderful ability to take a swing. But no, this was a man's job. Things were looking tough out there, so Dhoni made a big show of taking responsibility and moved himself up the order.
Intent on salvaging things for his team LIKE THE HERO HE IS, Dhoni promptly made four not out off seven balls, monopolising the strike in the process.
So maybe it wasn't just Yuvraj. Maybe it was Yuvraj's poor form coming up against an organised, skilled, well drilled bowling attack which just happens to include pretty much the finest death bowler to have played the game.