< 1
minute read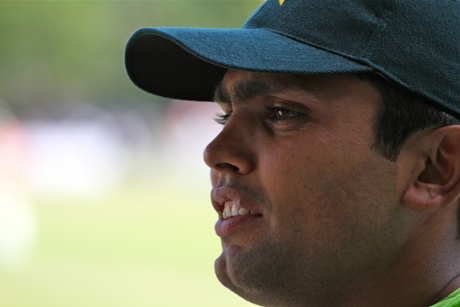 Just when you think that international cricket can't get any more like the playground, it does. It's only a matter of time before someone breaks a window with a shit shot on goal and everyone gets bollocked for it.
There are mutterings that Umar Akmal isn't really injured, that it's actually a protest that his brother, Kamran, might be dropped from the Pakistan team.
Umar seems to think that Kamran being dropped is the problem. It's not. The fact that Kamran has a pair of toasted sandwich makers instead of hands is the problem.