< 1
minute read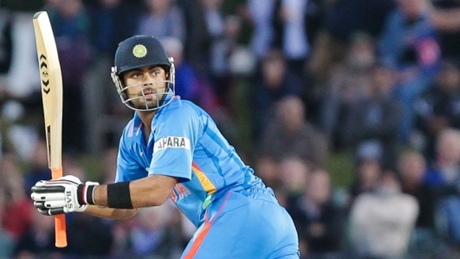 Virat Kohli went a bit Nathan Astle earlier. In fact, we're pretty sure Mahela Jayawardene said that he 'batted out of his skins' which raises the possibility that Kohli isn't human.
India needed to chase down Sri Lanka's total within 40 overs in order to secure the bonus point that would get them into the final of the CB Series. Sri Lanka scored 320.
Virat Kohli wasn't phased. He started rapidly and then accelerated, like a cannon fired down a steep hill. By the end, everything was going for four. That's why we used the A-word at the start of this piece. It was reminiscent of that innings. It was what happens when a set batsman swings his bat rapidly with perfect timing and middles the ball.
Lasith Malinga's yorkers constituted 'clip for four' practice and Australia might want to take note of that for the finals (we have haven't checked, but we presume there are several finals – best of nine, say). The odd bouncer to Kohli might not go amiss. In this form, they wouldn't trouble him, but they might only go for three.