< 1
minute read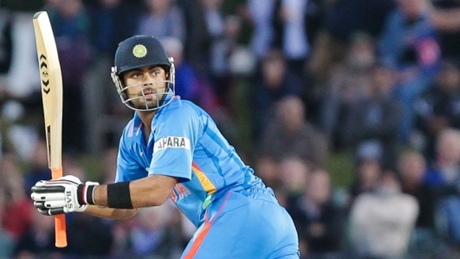 If Virati Kohli 'batted out of his skins' against Sri Lanka last month, he can only have batted out of his flesh against Pakistan yesterday, hitting 183 off 148 balls as India chased down 330. There can only be skellington left.
But set Kohli another steep run-chase and you wouldn't bet against him batting out of his skeleton too. Not sure where he would go from there. Guess he would have ascended to being some sort of higher level being made of gas. Either that or just a useless pile of bone marrow.
But until that happens, let's just revel in Kohli's run-chasing. Challenging targets seem to give him permission to go into gears he otherwise wouldn't use and the remarkable thing is that he can stay in them without knacking up his engine.
Commentators often say that Twenty20 run-rates have encouraged batsmen to believe they can chase anything. Belief's great, but it's barely a start. People believe in all sorts of stupid crap. The difference for Virat Kohli is that his belief is being justified.
For Kohli, it's not like belief in a god; it's like belief in the postman. If you ask someone whether they believe in the postman, you're the one who sounds mental and that's how it is with Kohli's run-chasing. Of course he thinks he can get there. Why wouldn't he?