2
minute read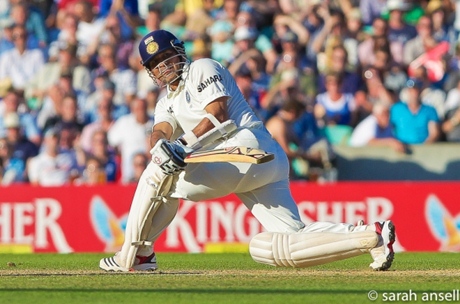 These sorts of landmarks are like birthdays. They get a lot of attention, but they don't change much. People whinge about how they're getting older when it's their birthday, but the truth is that every day of your life you're a day older than the day before and your birthday's no different.
Sachin Tendulkar isn't a better batsman than he was yesterday, he's just got another hundred to his name and frankly, if you need this many three-figure innings to make your mind up about a batsman, you're not going to reach too many conclusions during your cricket-watching life.
Say something about this momentous achievement
People always moan at us for failing to acknowledge Tendulkar landmarks properly, but nothing's really changed. We've little to add to the piece we wrote in which attempted to explain the scale of his achievements or the one where we said that Tendulkar has been better than Bradman.
A few people missed the thrust of that second piece, which is that Sachin Tendulkar has achieved things that Don Bradman never had an opportunity to even attempt. We're not going to compare the two in terms of who is 'better' because you can't compare what one person has achieved with what another probably/possibly would have achieved.
To all intents and purposes, Bradman and Tendulkar played different sports and as far as we're concerned, both stand alone. We wouldn't think any more of Bradman if he'd averaged 100 rather than 99 and we don't really feel any different about Tendulkar now that he's got a different statistic into three figures.