2
minute read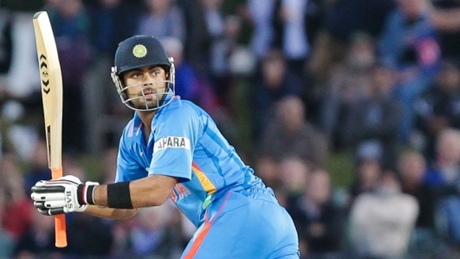 Every year they change the rules for one-day internationals and every year the highest-scoring matches become even higher scoring. That's where the effects are most keenly felt – at the top end. If there's one man you want in your team in a modern world where targets of 350 and more are increasingly common, it's Virat Kohli.
There are plenty of stats out there about Virat Kohli in run chases. Seek them out if you feel that you need them. We'll just point to his last two hundreds – 100 not out off 52 balls chasing 360 and 115 not out off 66 balls chasing 351. India won both those matches.
Kohli is the finisher who bats at three. He does the same thing Michael Bevan did, but he does it from farther out facing a higher asking rate. That's not to say that he's better, because he plays in matches where it's easier to set high asking rates and more difficult to dismiss batsmen. It's a different thing.
But Kohli is no mere slogger (although he can certainly slog). On a scorecard, his innings may seem like they should be lumped in with the hell-for-leather, all-or-nothing efforts of Twenty20 players like Kieron Pollard, Glenn Maxwell or Luke Wright. But the difference is that Kohli's efforts are sustainable. His is an engine which can cruise at those scoring speeds. He's no dragster.
That's why we likened him to Bevan. His calculations might not be quite so fastidious, but he still gauges his effort according to the demands of the situation. It's the same job in a very, very different world.