2
minute read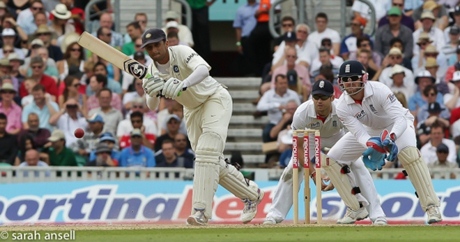 We went overboard with the Tour de France references last month, so we'll avoid making one here, even though we want to.
Just as you can win the Vuelta a Espana without winning a single stage, so you can be considered the best batsman without being the best in every set of circumstances.
Sachin Tendulkar has a pretty solid claim to being the best batsman in the world because he's scored plenty of runs in every country in every format of the game. That doesn't mean he's the best Indian batsman in seaming conditions though.
You'd have to go with Rahul Dravid, wouldn't you? His cuts and deflections might not be so eye-catching as a booming six over cow corner, but each one demands exceptional skill, timing and judgement.
Virender Sehwag goes the opposite way – he is a worse batsman in seaming conditions. That isn't to say that he becomes a bad batsman and it isn't to say that he can't score hundreds. It's just to say he's less likely to be successful. His method isn't fundamentally flawed, it's just not so well-suited to English conditions – it's a question of degrees, not extremes.
Batting averages
Most of you know that we've little time for batting averages as evidence. They give a decent overview of a player, but the idea that Johnny Batstab is better than Micky Flingblade because he averages 1.3 more than him is a load of bollocks.
Averages reward certain players more than others. If you're the kind of batsman who scores quickly and heavily on flat pitches but struggles against pace and swing, you'll probably have a higher average than a guy who is best at getting runs in low scoring games.
Rahul Dravid's career average of 53 is built on a reasonably eye-catching average of 50.75 in home conditions, but it is garnished by an average of 68.80 in England. There, he has scored six hundreds in 13 matches in what are frequently trying batting conditions – particularly for tourists.
In cycling terms, Dravid can hold his own in the time trials as well as the mountain stages.