< 1
minute read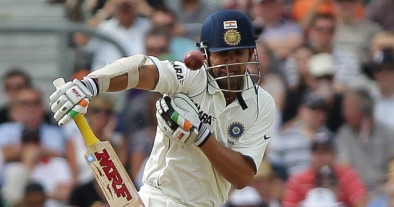 Banging his head two days earlier compelled Gautam Gambhir to send out a morningwatchman. The consensus seems to be that he's a bit soft. Maybe he is still concussed, maybe he's genuinely not fit to bat, but he might have stood a better chance of people believing that if he hadn't already missed a Test this series with a bruised elbow.
We're currently typing this with what is likely to be a fractured finger. We're soldiering on despite the fact that precisely no-one is counting on us. For his part, Gambhir must be aware that one or two people would like India to do well.
Test cricket is rarely about the stars aligning so that you can bat exactly as you want. Test cricket is about trying to prevent some arsehole from breaking another of your ribs when the pitch is lumpy and torn to shreds and your team is 400 behind. Great batsmen score runs in that situation.
Gambhir is not a great player. A great player carried out the complex oral manoeuvre of biting his tongue while simultaneously gritting his teeth when asked to open in his place.