< 1
minute read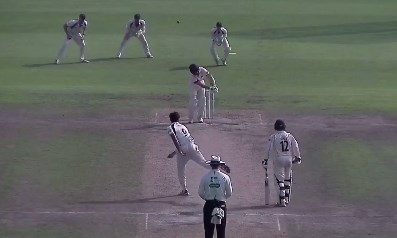 It's the last round of the County Championship and three teams could win it: Middlesex, Yorkshire and Somerset. We rather like the 'there's been a bonus point at Taunton which changes EVERYTHING!' chaos of a close finish in this competition, but if you don't enjoy the baffled-surprise emotion quite as much as we do, here's a simple take on the state of play.
Let's take things one step at a time. Put simply, if Middlesex beat Yorkshire, they will win the County Championship. Only if they fail to achieve this will 'the permutations' come into play.
We will go into 'the permutations' in detail only if it starts to look like Middlesex won't win. We will however give you a couple of pointers which should help simplify things.
Yorkshire need to beat Middlesex to even be in with a chance of taking the title. Even with bonus points, a draw is not enough for them.
Somerset have to beat Nottinghamshire for them to be in with a chance.
Let's start with that and then revisit what needs to happen for what outcome once they're underway.