2
minute read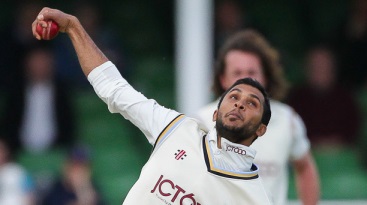 In recent years there has been much talk about how county cricket hasn't been producing spin bowlers. A corollary of this is that county batsmen have been facing less spin. With just a bit of a nudge, the latter becomes something that can be exploited.
This year in the County Championship, visiting teams have had the option of choosing to bowl first without recourse to the coin. The idea has been to deter groundsmen from preparing damp pudding lawns instead of pitches.
Diversity is cricket's greatest virtue and it seems like this move's been a success to us. After several years of fans scouring the various scorecards in search of a spinner who'd actually done more than usher in the lunch break, we now have teams like Surrey and Somerset routinely picking two of them (or more).
At the time of writing, the top two wicket-takers in division one are Jeetan Patel and Jack Leach. Ollie Rayner is sixth. Gareth Batty is tenth.
It is not that in an instant England has gained a wealth of good spinners, but a dash of shoddy spin batsmanship does give them a leg up and a reason for captains to bowl them in the first place. Hopefully batsmen and bowlers will now learn together and the national team will ultimately regain a more balanced attack.
In the meantime, it's not just England's wicket-taking we're concerned about ahead of a winter in Bangladesh and India…