2
minute read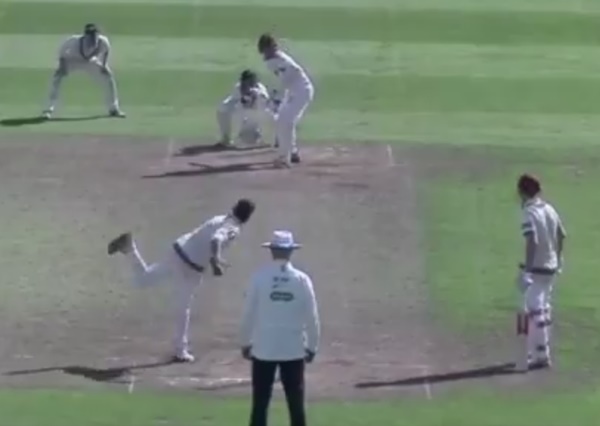 In England, spin academies aren't so much schools of excellence as institutions built to keep the weirdos away from the normals. Seam bowling is normal; not to be remarked upon. Spin bowling is other.
If people see a lot of something, they become conditioned into thinking it's the default. So it is with county cricket supporters and seam bowlers. The English and Welsh domestic game is built around earnest fast-medium trundlery such that no-one really bats an eyelid should a team be seamed out for 76 – but spin a team out for 236 on day one and people will begin revving their grumble machines, aiming to hit a screeching pitch by the end of day two.
Somerset need to beat Middlesex and have bonus points go their way to be in with a shout of staying in the first division of the County Championship. They are playing on a pitch on which this could happen. Middlesex are playing on the same pitch and have complained that this is unfair. Well what is a good pitch anyway?
Domestic first-class cricket pretty much steps aside for the peak of the summer these days. Consigned to the damper pitches of spring and autumn, seam bowling has taken on even greater importance. Perceptions of normality have therefore skewed even further in that direction and tolerance has dropped. "Get back to foreignland, you weirdo spin types! That's not the way things are supposed to be here in Blighty."
Throw in a few batsmen who've forgotten how to face a turning ball – or who never knew in the first place – and you've a wonderful recipe for skittlery garnished with outrage. This nation is not short of people with faulty templates for the world telling everyone how things should be. All the rest of us can really do is try and enjoy it to the full when reality once again disappoints them.