2
minute read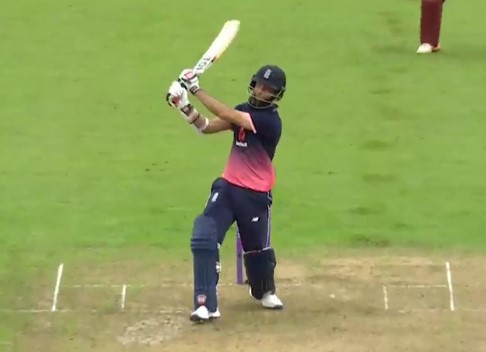 Mo mowed it.
It was a day of increasing numbness to sixes and Batting Ali had the good sense to get in early when they still seemed important and the match was still in the balance.
Others may have hit the ball further, but no-one lashed it quite so reliably or with such whiplash cleanliness. It was the kind of hitting that buys you a couple of dropped chances.
Moeen was also aided by the Windies bowlers seemingly targeting 'the slot' when bowling to him. If the resultant highlights were somewhat reminiscent of that time Loots Bosman and Graeme Smith built an entire Twenty20 innings total on just one shot, the actual physical act of mullering it over the leg-side boundary had a lot more fluidity to it on this occasion.
"I just had a slog really," said our man afterwards. "I tried to watch the ball, keep my shape and really go for it."
He neglected to inform us whether he'd obeyed or disproved that other modern commentary trope: tell us, Mo, did you at any point try and overhit it?
For a man first bunged into the side on the basis that he was a reasonable batsman and halfway competent spin bowler, Moeen Ali is doing some exceptional things in international cricket. Selected as mortar to fill in the cracks, he's instead revealed himself to be a giant Pyramid-of-Khufu-sized stone block that flickers in and out of existence.
It's not really what they were expecting, but England are happy with that. It therefore wouldn't be a surprise if selection policy were to head even further down the all-rounder road in a bet-hedging trawl for tomorrow's specialists.