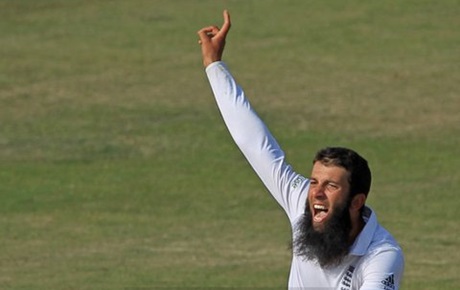 Or, in English, he likes to hit the ball. It always strikes us that 'feel bat on ball' sounds altogether too sensual for something that's actually quite percussive and violent. After all, you wouldn't say about a drunken brawler: 'He loves the feel of fist on face and the sensation of knee on balls'.
Moeen Ali's skittering batting from number eight was probably the highlight of the day, but his caught and bowled to dismiss Michael Clarke was pretty good too. He loves the feel of hands around ball, does Moeen.
Lots of double-figure efforts from the Aussies so far, but Chris Rogers has done best with 95. This makes us think that maybe they'd do better if their batting line-up was older still. Bring back Boony.