< 1
minute read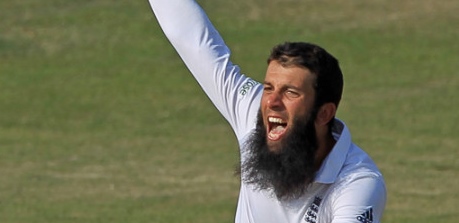 It's not how, it's how many. That's what they say of run-scoring. Does the same apply to wicket-taking?
Moeen Ali is actually England's second-highest wicket-taker in this Pakistan series. He has taken seven wickets at 32.28, which is eminently respectable. He has also conceded near enough five runs an over, which is not.
But does it matter? To succeed in Test cricket, you must find a way of conquering whatever is thrown at you. At the moment, Pakistan's batsmen are choosing to throw the kitchen sink at Moeen and thus far he has found a way to deflect it. No mean feat. Kitchen sinks are heavy.
If a certain proportion of Moeen's wickets are essentially 'caught slogging' then that is simply a reflection of how Pakistan are approaching their batting. If the tourists refuse to milk him and are instead hell-bent on exsanguinating him, all he can really do is operate within that scenario – something he seems to be doing effectively.
Thus far, Moeen has been able to afford conceding a few sixes for each wicket. The percentages would therefore appear to be in his favour.
So are Moeen's returns acceptable, or do England fans believe that he's soon going to experience something akin to a Bryce McGain debut?