2
minute read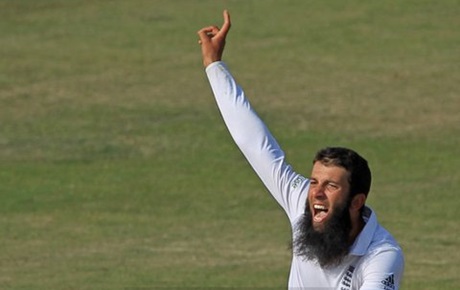 It feels like one of those rare moments when very few people are talking about whether or not Moeen Ali will be able to keep his place in the England side. While many all-rounders benefit from being able to contribute in two separate disciplines, the beardster always seems to be viewed as someone who has been underperforming in one or the other.
You've got a pet favourite batsman from the County Championship? Maybe he should be playing instead of Moeen Ali. You fancy the look of a new young spinner? He's probably a better bet than Moeen Ali.
Meanwhile, England keep on picking him and he keeps on contributing something or other in every match he plays. As well as the ten wickets and the 87 runs in the first innings of the first Test against South Africa, our man also took a couple of blinding catches. It's all part of the job – if only because everything's part of Moeen Ali's job.
We reckon that a match-winning performance like this should be sufficient to buy Moeen a period of grace of approximately one Test match. After that, someone somewhere will again deem him to be under pressure.
Moeen doesn't care. He'll turn away from it all like a blind man and then – same as he's done many times before – do something, anything, to earn himself one more chance.
These last chances are really stacking up for the lad. We wouldn't bet against him stringing a hundred of them together.