< 1
minute read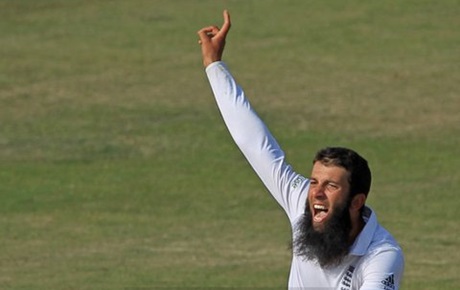 We've told you before how we once saw a story in the local paper where a woman had come second in some sort of vegetable growing competition despite being the only person to enter something in that particular category. The judges decided that her entry was only worthy of a silver medal, despite it having zero competition.
So it is with Moeen Ali. Speaking before the second Test, England coach Trevor Bayliss asserted that the man we like to call Bowling Ali was the team's second spinner.
England promptly dropped their first spinner, but who's to say that Moeen isn't still second in a hierarchy of one?
People don't call Moeen a part-timer quite as much they once did, but the all-rounder is still short of the respect he deserves.
Perhaps it's a matter of perception and expectation.
As we've been saying for three years now, Moeen Ali is not a spinner to tie up an end – nor is that something he should particularly aspire to. Maybe if people accept this and realise that defensive bowling lies down a different road to attacking bowling, England's best player might be acknowledged as precisely that.
Failing that, this hat trick should at least buy him a couple more matches.