2
minute read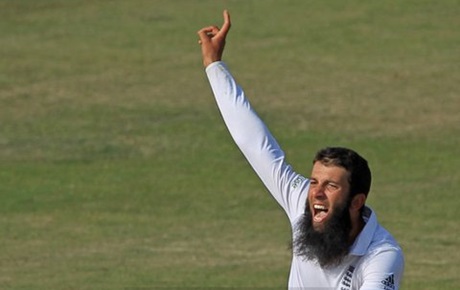 When Moeen Ali was first labelled England's second spinner, it was widely assumed that Liam Dawson must therefore be the first spinner. It stood to reason.
However, Moeen supposedly remained the second spinner even when he was the only one of the two selected, which raises the possibility that Dawson was actually the third spinner all along.
So who is England's main spinner? No idea, but they should seriously consider picking him. If the second choice fella can take 25 wickets at 15.64 in a four-Test series – including a hat trick – then just imagine what kind of an impact the first choice guy would have had.
It also seems highly likely that England are failing to pick their best five specialist batsmen, so they might want to address that one too.
But back to Moeen, because we have a theory to posit. Our theory is this: Moeen Ali is engaged in an ongoing post-modern joke that no-one else is in on. We believe he is actively going out of his way to give the most boring answers to post-match interviews.
We finally saw through his ruse while watching Channel 5's highlights of the fourth Test. Mark Nicholas tried to corner him with a leading question that positively demanded an interesting answer. He asked whether Jimmy Anderson had been getting any stick from his team-mates for having an end named after him.
Of course he has. Everyone knows he has. All Moeen had to do was say one of the things that had been said. Instead, he chose to answer a different question; a blander question. He said that it was a great honour for Jimmy to have an end named after him and everyone in the team was happy for him.
Moeen is fundamentally smart, self-aware and interesting. He is doing this on purpose. Next time you're watching him being interviewed, entertain yourself by playing "how the hell will Moeen get out of saying something interesting this time."
It is a game that will hopefully run and run.