3
minute read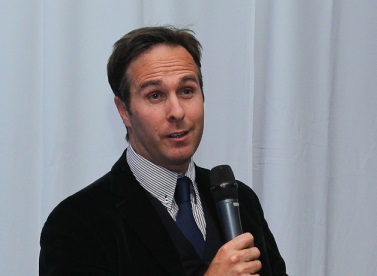 We can't understand it. It seems such an obvious solution. Captain Hindsight wouldn't have made all the obvious mistakes that Peter Moores made.
Maybe England's loss would have been embarrassing if the opposition had been as mediocre as they were infamously branded, but this West Indies side seemed to us to be much better than that. They'll surely make real progress until their next internecine conflict, at which point all the good work will be undone. They're not dissimilar to England in that regard.
There are the usual calls for revolution, but England tend to make significant changes after every high profile defeat. There comes a point where it's change itself which is holding back the side.
Moeen Ali should never have played
Moeen Ali was getting a lot of criticism yesterday. He certainly bowled badly – self-consciously, perhaps – but it's also true that spinners get harshly judged for failing on a turning pitch in the final innings in a way that an opening bowler failing to exploit the new ball does not. You're very alone and there's no chance to make up for poor bowling later on. Moeen is also unfortunate enough to be an all-rounder. An all-rounder gets twice as many chances to fail.
After the match, Nasser Hussain conducted an interview with Peter Moores in which he looked like he was about to drive a broken bottle into the England coach's neck at any moment. He asked about the absence of Adil Rashid. We've been desperate to see Rashid play, but not because we feel absolute certainty that he'd have won the game for England. The question therefore seemed to amount to: "Would you have preferred to have been slagged off for selecting Adil Rashid?"
Give us what we want
As George Dobell said the other day, hindsight is Twenty20. A lot of the people moaning now are those who were previously moaning about the absence of Stokes, Moeen and Buttler – players who are all now in the side. Whenever England lose, the reason, to them, is obvious. But we can never dip into alternative universes to find out what would have happened had things been done differently. Only the coach finds his decisions exposed by reality. Some were good, some were bad, but we at least can't rouse ourself to outrage. If nothing else, we hugely enjoyed this Test match, last day and all.
Michael Vaughan, the King of Populist Opinion, has expressed an interest in the new director of cricket job. Doubtless he'll reject it because they didn't create quite the right job description and will add this to his list of obvious problems with obvious solutions, but maybe England should kowtow to him.
They should give Vaughan the job and let him select the side. He can even put it to a public vote on Twitter to ensure it remains populist enough ("Fav for Plunkett, RT for Wood"). Give him complete control. Let him decide everything so that when England lose we can all agree to stop whinging on, pretending that the solutions were always obvious. Maybe then people can get back to enjoying Test matches, win or lose, without revelling in the latter as being some sort of proof in the flawlessness of their world view.