< 1
minute read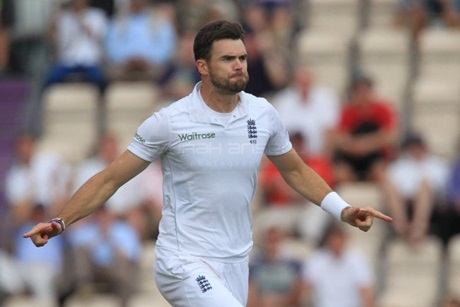 Wickets advance a Test match. Yesterday therefore had all the meaningful action of two days' cricket – 18 wickets – constricted into one.
Jerome Taylor kicked things off, but it was Jimmy Anderson who enjoyed himself to the full with six wickets for 42 runs off 12.4 overs. In the comments to yesterday's post, we suggested that the ECB might like to start researching ghola technology with a view to opening the bowling with a James Anderson in perpetuity.
The main side effect of wickets being so cheap is the impact on the exchange rate. Runs in this match are becoming more valuable by the second. But how do you get them? The glory of Test cricket is that you can inch along for an entire day like Alastair Cook or slice sixes back over the bowler's head like Jermaine Blackwood and both approaches are equally valid.
England are 39-5, just 107 ahead. It seems like they need quite a lot more, but who knows, maybe they already have enough. One decent partnership could decide this Test. That fragility and uncertainty is what will make all that follows to watchable.