< 1
minute read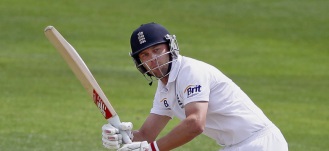 Our proper Jonathan Trott retirement piece is over on All Out Cricket. Other than that, here are two old posts which sum up different aspects of a top, top player.
The first focuses on the sheer relentlessness of the man – surely his defining quality. If we have a happier memory of not watching cricket than going to bed with Jonathan Trott batting in an Ashes Test Down Under and waking up to find him still doing so, we don't know what it is.
The second is an appreciation of his bowling, which we'll miss almost as much as his batting. Many a tense moment has been marked by a 'get Trott on' tweet from this writer. You can't beat a bit of dobble at a crucial juncture in an innings.