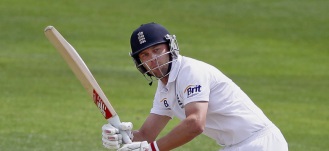 We don't normally report on excerpts from cricket autobiographies because, you know, read the book.
We have to make an exception for this majestic exchange from Jonathan Trott's Unguarded though. (We haven't read it, but he wrote it with George Dobell, so we're pretty confident it's excellent.)
After Pakistan Cricket Board chairman Ijaz Butt uttered his immortal line about "some English players" and "loud and clear talk in the bookies' circle" back in 2010, the players in question got the hump.
At nets the following morning, Trott asked Wahab Riaz: "You going to accuse us of match-fixing again?"
Quite why Trott confused Wahab with Ijaz Butt is unclear. Maybe Wahab had said something too, or maybe Trott believed Pakistan to be operating with some sort of Borg-like group consciousness. It doesn't matter either way. What matters is Wahab's response.
Wahab went with: "Your mum knows all about match-fixing."
Quite apart from the fact that this was crying out for a "no, you are" riposte, this was nevertheless an excellent meaningless schoolboy insult and we heartily approve.
Trott didn't agree and so hit Wahab round the head with his pads before attempting to throttle him.
In this weeks' edition of The Spin, Andy Bull starts with this incident before exploring the merits of sledging with particular reference to Australia.
We've already said all we need to say on that matter: It's a myth that Australia play better when they're aggressive. What actually happens is that they become gobbier when they're winning.