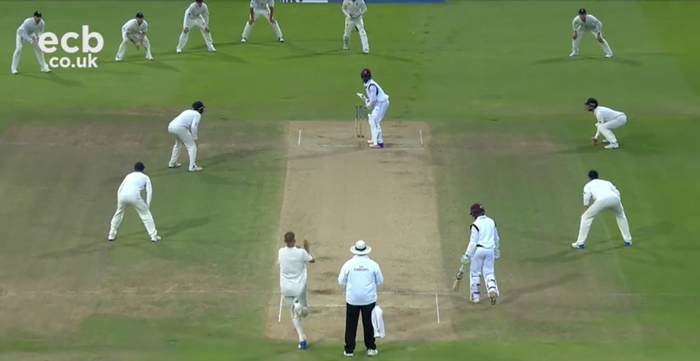 When a system's broken, a large proportion of people will only lose their temper with whoever's closest.
Overworked due to cutbacks? Blame the colleague who just asked you a question. Huge queue of traffic on the motorway? Focus your bad mood on the driver of the car in the adjacent lane who's trying to filter in.
Similarly, a lot of people seem to be angry with the West Indies players for their performance in the first Test. Actually angry.
"The West Indies are a disgrace; they aren't even trying; and the series is going to be three embarrassing innings defeats."
We're collating and paraphrasing there, but this was the tenor of some of the broadcast coverage of the match.
Every time the West Indies tour England, a certain proportion of this nation's commentators seem surprised that the team isn't as good as they thought it was.
It's not so much they expect them to be all-conquering; it's not so much that they expect them to win. It's more that whatever standard they are, they're expected to be slightly better.
Maybe it's a slow slide or maybe some people's perceptions are so well-anchored that they have to be dragged with a good deal of force.
The Windies weren't very good in the first Test. This doesn't necessarily mean they will also be poor in the next two matches, but they were bad enough that it's not an entirely unfair assumption.
The case for the defence is that they are an inexperienced Test side, if not quite as young as you might think. The Edgbaston day-nighter was perhaps the most high profile five-day match several of them will have played and that can impact performance.
They may well lose the next two Tests. If they do, disappointment is natural, and sadness. But anger at the players? They're almost certainly doing their best – even if that isn't quite so majestic as some might hope.
This is a bunch of guys who probably aren't quite as good at cricket as the people they're playing against. There are bigger crimes.