2
minute read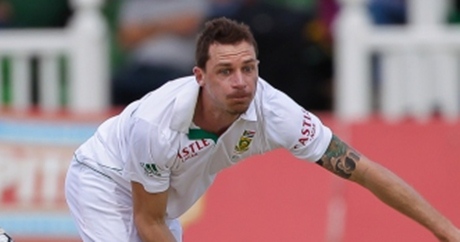 The modern Test series is more about endurance than ever before. It may feature fewer matches, but with little pause between them, it is more like one ongoing slog than a sequence of distinct skirmishes.
We'll see this vividly in the third and decisive Test between Australia and South Africa later this week. The series stands at 0-0, but to say that the first two Tests haven't had an impact would be wrong. If the two teams were carefully sculpted for the first Test, someone's let a pissed-off monkey armed with a chisel at them since then.
The monkey has been gleefully hacking lumps off both sides since the series began and the management teams have been making running repairs with Blu-Tack and whatever they can find lying around. The third Test will see two scarred, imperfect teams pitted against each other and the one that has proven most resilient to monkey vandalism will win.
It's not just about the absentees or the walking wounded though. It's also about those who are ostensibly intact.
In what condition are the survivors?
Back-to-back Tests are unforgiving to bowlers, but the effects have been magified in this series. During the second Test, both Australia and South Africa lost a member of their bowling attack which meant the others had to do extra work.
Peter Siddle is currently lying down. We can state that with a reasonable degree of certainty, because he bowled 64 overs in the second Test, which finished on the 26th of November, and he will be bowling again on the 30th of November. He's also had to do this on a diet of sweet potatoes and quinoa, because he's now a vegetarian.
The story is similar for Ben Hilfenhaus. He bowled 54 overs in the second Test, although at least he could sustain himself with a ham sandwich or two. Who knows, maybe one of them will be replaced by a fresher bowler. Either way, the team is compromised.
One reason why South Africa are currently considered the best Test side
It's not quite the same for South Africa. They lost a bowler in the second Test as well, in the unnervingly hirsute form of Jacques Kallis. However, Kallis is one of five bowlers, not one of four, which means the others aren't so overburdened when there's a casualty.
South Africa's batting helps too. They blocked by necessity to save the second Test, but they're hardly liberated stylists at the best of times. They bat for bloody ages and they do it for a reason. Michael Clarke's 230 was a skipping triumph of an innings, but it was only 37 balls longer than AB de Villiers' chronically shotless 33.
The upshot of all this is that Dale Steyn has bowled 46 overs fewer than Siddle in the last three weeks. He hasn't looked at his best so far, but he has a tendency to rouse himself when he can make a difference. How much Siddle is there left to rouse? Keep munching that tofu, Pete.