2
minute read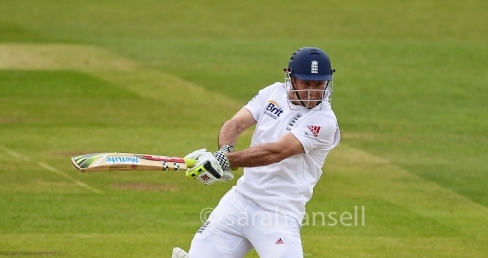 Andrew Strauss retires from cricket. If Nasser Hussain was 'do as I say' and Michael Vaughan was 'relax and play how you want' then Strauss was 'for Christ's sake, don't do anything silly'.
He was a bit establishment for our tastes and his interviews were even more bland and predictable than his on-field decisions, but people involved with the England team rate him highly and they know him better than we do. There's also the simple fact that England won a great many matches under his captaincy and that is, after all, the entire point.
The Ashes victory in Australia was clearly the high point, but he also ensured England were all but unbeatable at home during his tenure. That changed this summer and this is significant. It's hard to avoid the sense that everything's kind of falling to pieces at the minute. Many have pointed out that few captains leave on a high, but there have been smoother handovers. Cook finds himself with a great deal of work to do.
In many ways this is a further test of Strauss's captaincy. The on-field stuff's finished, but the long-term planning for which he is so well-regarded will continue to come under scrutiny. The succession-planning has already given England their next captain, so that bit's better than usual. However, set against that is the fact that the team are losing and have lost a major player because they couldn't find a way of getting on with him.
This isn't to nitpick. It's just to point out that long-term planning isn't a matter of aiming for an Ashes series and clapping yourself on the back if you win it. If you're an England captain, it also involves ensuring the house isn't a complete shit-tip for the next tenant.
We're disappointed at the nature of his exit, because the drama and goodwill that ensues masks failings and means he doesn't have to answer for the side's deterioration over the last year. However, overall, we are very happy with Andrew Strauss's performance as England captain. We'll give him a B+