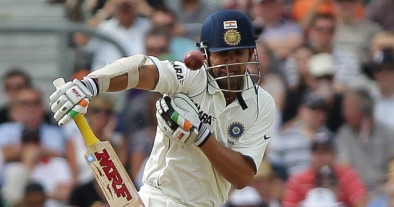 We think you'll agree that it's been very difficult to watch England methodically pan India without concluding that they are vampires. If you see Alastair Cook in your neighbourhood, don't invite him into your home.
While England have found ever greater vitality, India have been looking more and more tired. It cannot be coincidence that the changes have been proportional. The home team have clearly been exsanguinating the tourists. How else to explain India's listlessness and painfully slow thinking versus England's staggering rejuvenation?
Look at Stuart Broad's innings in the fifth Test. Here was a nervy batsman with a broken nose, sitting on the back foot and awaiting the inevitable. Yet when the short ball came, it was so insipid that he could larrup it for six. Then India batted and eleven pale, ghostly, bloodless men repeated the same mistakes as always, simply because it was all they had the strength to do.
Apparently, a bloodless coup can still involve comprehensive destruction.