< 1
minute read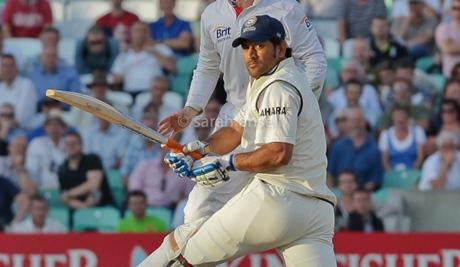 Here's a question: can you lead by example if no-one follows that example? If there's no-one behind you, you're not really leading, are you? You're just ambling around on your own while everyone else sits around having cakes and tea.
In the first innings at Old Trafford, MS Dhoni played with grit and resolve and showed the way for the rest of his team. No-one followed him. In the second innings, they buckled like a belt.
Here at the Oval, he made 82 out of 148. You could call it a captain's innings, but that perhaps highlights just how meaningless that phrase is.