Sam writes:
In light of England's well-documented opening batsman problems, I thought I would canvas opinion within my household regarding a return for Taunton's favourite son.
Bo reflects wistfully on the early promise of an uncomplicated West Country left-hander with minimal foot movement but tons of talent.
'137. Lord's. June 12 2001,' he appears to be thinking.
Bo's nostalgia turns to pain and anger as I inform him of the score in Bridgetown.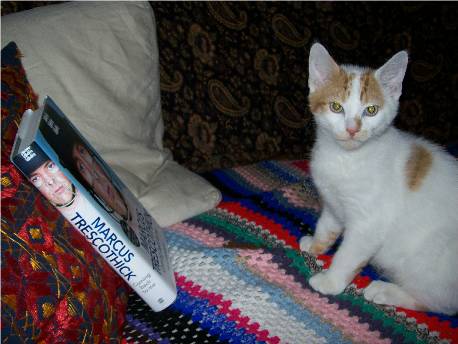 '117 all out?' he appears to be saying. 'Come back, Banger. All is forgiven.'
Send pictures of animals being conspicuously indifferent to cricket to king@kingcricket.co.uk