< 1
minute read
Lemon Bella writes:
StraussCat has been waiting for another chance to show how much he doesn't care about English cricket. KP provided him with the perfect opportunity.
This is StraussCat when he first heard the news that Pietersen had resigned.
When I told him that the only viable candidate was his namesake, he merely yawned and stretched a bit.
My new cat, Meowcus Trescattick, has proved disappointingly interested in cricket. He's particularly interested in South African cricket, as this picture shows.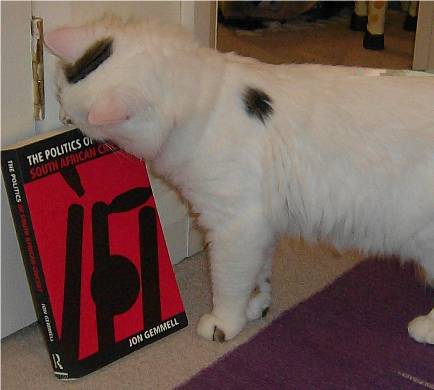 When he heard the news about KP he tipped his waterbowl over in disgust, but I didn't get a picture of that.