Lemon Bella writes:
As is customary at times like this, cricketing greats of the past must come out of the woodwork to pass opinion on the breaking news of the day. Therefore I found it necessary to consult StraussCat regarding the retirement of Graeme Smith.
He wasn't particularly interested when I told him the news, but his indifference reached a peak when I showed him all my match tickets from the summer Indian Skimmer and I spent following Graeme Smith around England.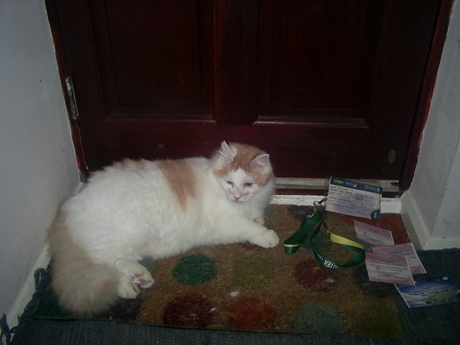 Look! There's even a South African lanyard he could have played with, but he chose to ignore it.
He got up and walked away when I told him that the Test match ticket was for the day before Graeme scored his awesome 154 to win the series.
If you've got a picture of an animal being conspicously indifferent to cricket, send it to king@kingcricket.co.uk.