< 1
minute read
In the highly unlikely event that we've picked up a new reader in the last year, we should say that we have a feature on this website entitled animals being conspicuously indifferent to cricket.
Lemon Bella's cats, StraussCat and Meowcus Trescattick, have appeared on several occasions and we're honoured to be able to present their verdict on Andrew Strauss's retirement from cricket.
Lemon Bella writes:
This is how StraussCat took the news of his namesake's retirement: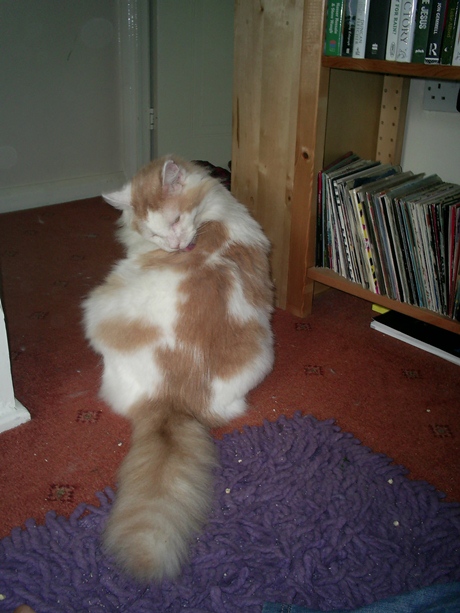 Reliable and steadfastly predictable in his conspicuous indifference, he simply focused on that particularly itchy, hard-to-reach bit. I salute him for his years of indifferent achievement and will allow him to retire with the grace befitting such a loyal servant
Meowcus Trescattick, on the other hand, was worringly interested in this news: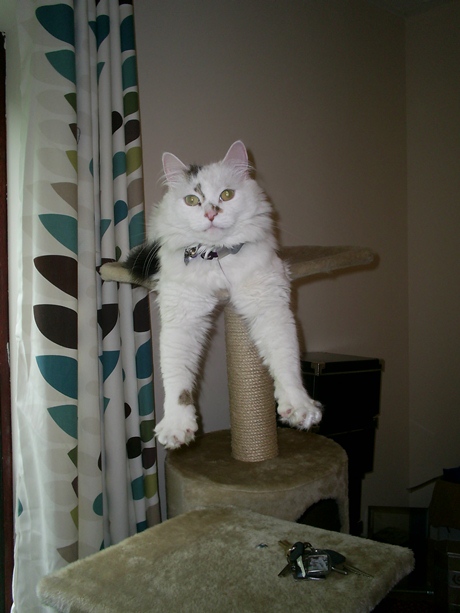 Look at him! Look at how perky and intrigued he is!
We may have to look look elsewhere for indifference from now on, because this is clearly the sort of cat who might develop an opinion about Jonny Bairstow.